The Largest French Companies Intend to Actively Invest in Kazakhstan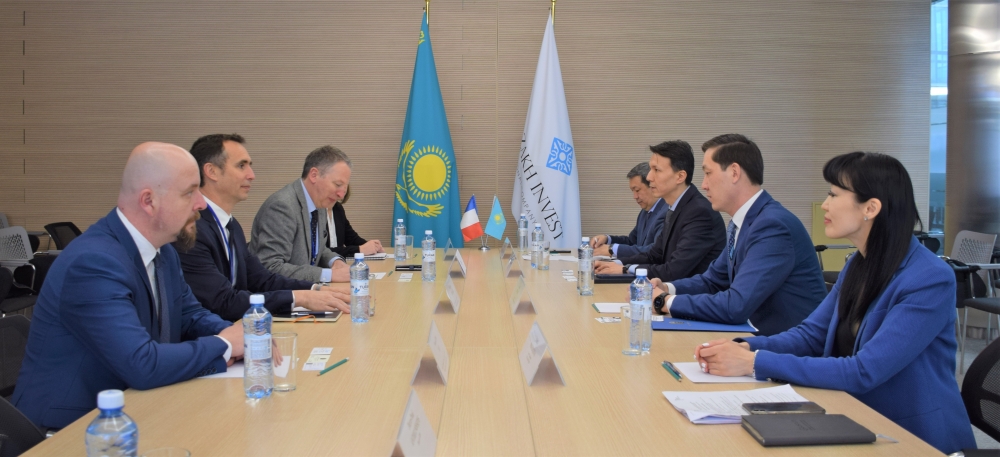 With the support of the Embassy of the Republic of Kazakhstan in the French Republic, the Embassy of France in Kazakhstan, "NC "KAZAKH INVEST" JSC, and the Association of Entrepreneurs MEDEF, a French delegation visited Astana. The delegation included companies such as Airbus, Alstom, Air Liquide, Assystem, Exa, Idemia, EDF, Vicat, Meridiam, Orano Mining, Oberthur Technologies, Veolia, Thales, Voltalia, and others.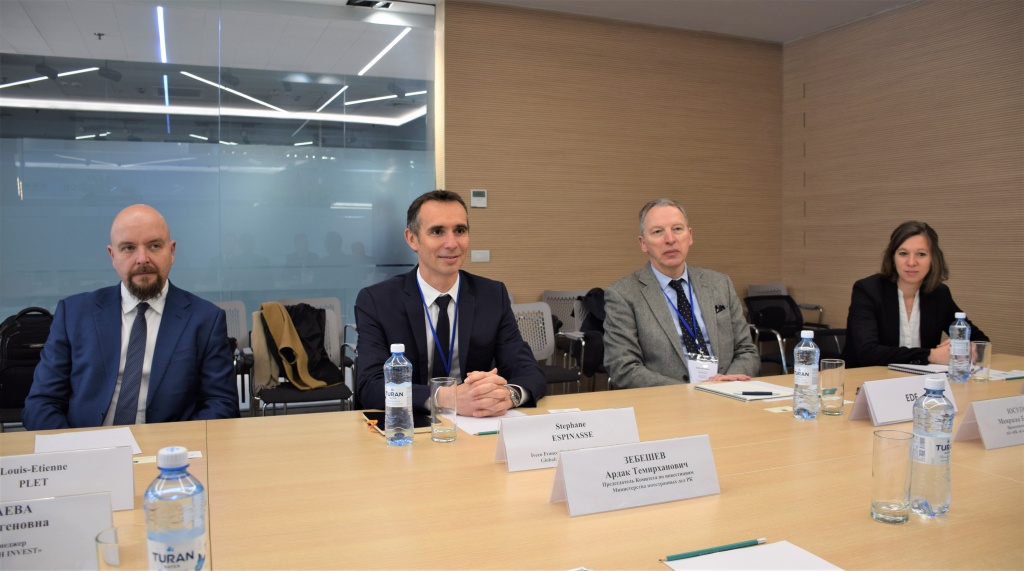 The leaders of the country's investment bloc met primarily with the French business community. In addition to the Committee on Investments of the Ministry of Foreign Affairs of the Republic of Kazakhstan and "NC "KAZAKH INVEST" JSC, meetings were organized with the leadership of the Ministry of Energy of the Republic of Kazakhstan, the Ministry of Trade and Integration, the Ministry of Ecology, Geology and Natural Resources, the Ministry of Digital Development, Innovation and Aerospace Industry, the Ministry of Agriculture, the National Bank of the Republic of Kazakhstan, "Samruk-Kazyna" JSC, "National Welfare Fund "Baiterek" JSC, "NC "QazaqGas" JSC and other Kazakh organizations.
It is important to note that many of the aforementioned companies will reinvest in Kazakhstan, increasing the volume of investments in priority sectors of the economy such as energy, oil and gas chemistry, mechanical engineering, aviation industry, cement production, and building materials. New French companies from the nuclear, gas, and energy sectors are also interested in localizing production in Kazakhstan.
The Chairman of the Investment Committee of the Ministry of Foreign Affairs of the Republic of Kazakhstan, Ardak Zebeshev, talked about the investment potential of Kazakhstan, measures of state support provided to investors, and also noted the readiness to support the implementation of investment projects.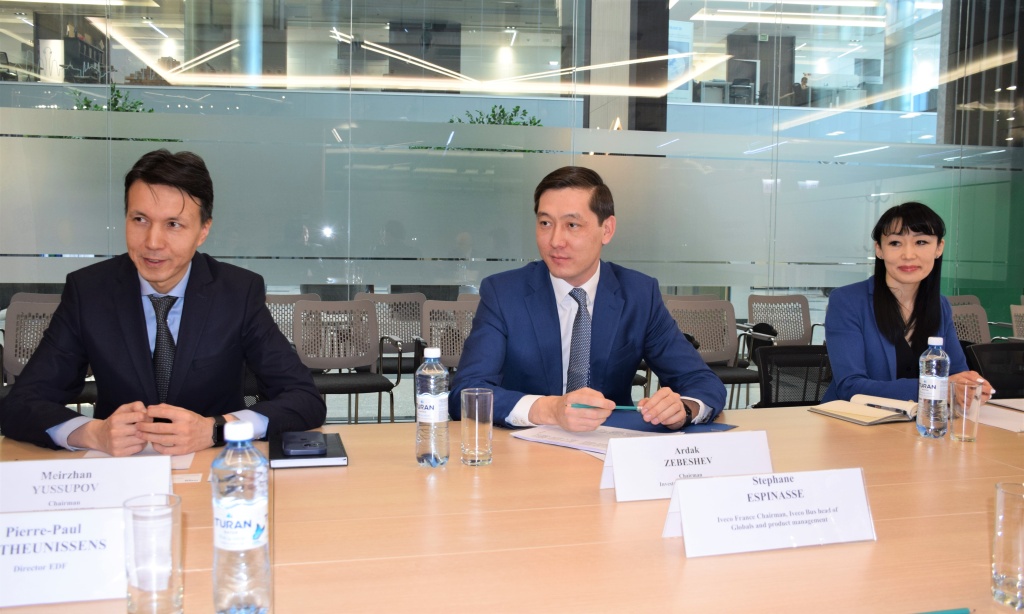 In turn, the Chairman of the Board of "NC "KAZAKH INVEST" JSC Meirzhan Yussupov, thanked the representatives of French companies for their interest in Kazakhstan, noting the readiness to consider investment proposals from French companies using a wide range of support tools, including support at the regional level.
The current visit of the French business community is a continuation of the implementation of agreements on investment projects and proposals discussed during the official visit of President Kassym-Jomart Tokayev to France, which took place on November 29-30, 2022.
It is worth noting that more than 170 French companies are successfully operating in Kazakhstan today. France is one of Kazakhstan's key trading partners. According to the results of 2022, the volume of mutual trade between the Republic of Kazakhstan and France has returned to pre-pandemic levels and amounted to $4 billion, an increase of 35.3% compared to the previous year (exports from Kazakhstan - $3.1 billion, imports - $0.9 billion). In 2021, the volume of trade amounted to $3.1 billion.
France is one of the most important trade, economic and political partners and one of the five largest investors in Kazakhstan since 2005, having invested more than $17 billion in investments.