The Chinese Company is Considering Investing $1 Billion in the Construction of a Wind Power Plant in Zhezkazgan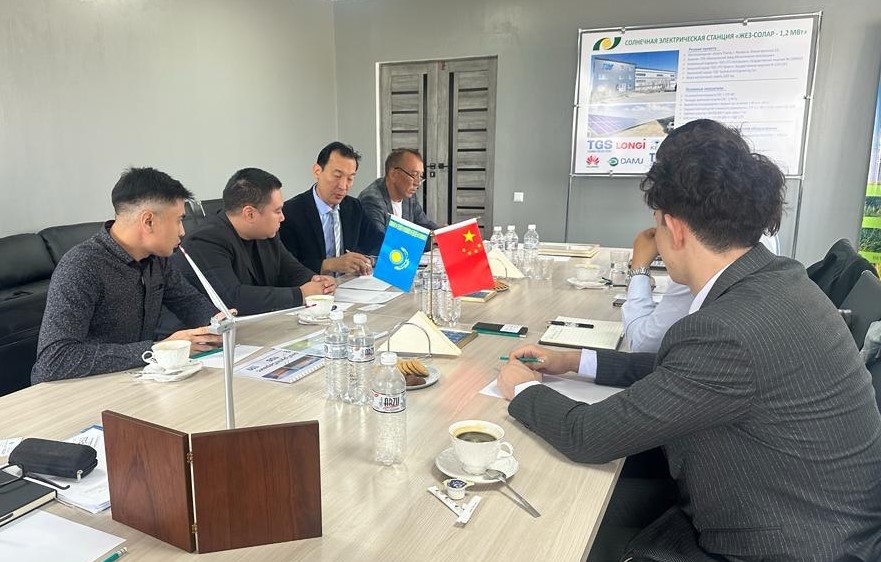 KAZAKH INVEST held a meeting with representatives of the Chinese company "SINOHYDRO Engineering Bureau 4 (Lanzhou) Machinery and Equipment Co., Ltd." and the Kazakh LLP "TechnoGroupService". The meeting took place in Zhezkazgan with the participation of the Regional Director of KAZAKH INVEST in the Ulytau region, Dias Abulgazin.
During the negotiations, the parties discussed the possibilities of establishing long-term partnership relations with representatives of "SINOHYDRO Engineering Bureau 4 (Lanzhou) Machinery and Equipment Co.", investment opportunities, as well as measures of state support for investors.
The meeting addressed the implementation of projects for the construction of a factory for manufacturing metal structures for wind turbine towers in the industrial zone of Zhezkazgan and the construction of a 1 GW wind power station in the Zhanaarkinsky district of the Ulytau region. The total amount of investments to be attracted exceeds $1 billion.
In addition, the parties discussed a series of measures necessary to support the domestic processing industry in the field of renewable energy.
It is worth noting that Kazakhstan has 142 renewable energy facilities with a total capacity of about 2.5 GW. Since 2017, with the support of KAZAKH INVEST, 39 projects with a capacity of over 1.4 GW have been put into operation, with a total investment of over $2 billion.
The implementation of the Chinese company's projects will help achieve the target indicators outlined in Kazakhstan's transition to a "green" economy concept. It will create new jobs, attract additional investments, and increase the generation of "green" electricity.