Kazakhstan Ranked 37th Among the Most Competitive Economies in the World in 2023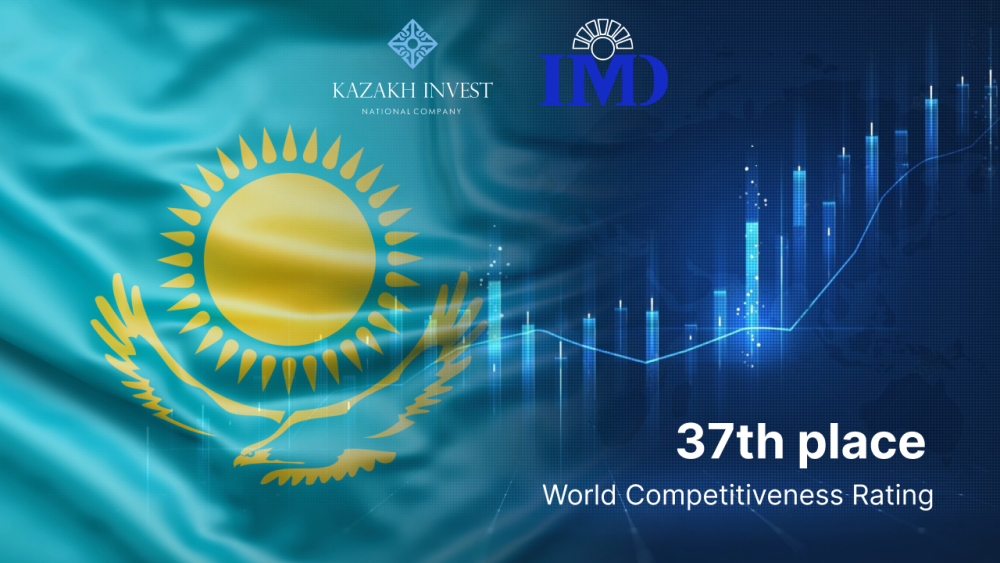 The International Institute for Management Development (IMD), based in Lausanne, Switzerland, released updated data reflecting the level of competitiveness of economies around the world. The research evaluates factors such as "Economic Performance," "Government Efficiency," "Business Efficiency," and "Infrastructure."
The Republic of Kazakhstan demonstrated positive dynamics, rising 6 positions compared to the previous year's ranking. As a result, Kazakhstan occupied the 37th place with a score of 66.11 in the IMD World Competitiveness Ranking 2023.
In 2023, the ranking expanded to include 64 countries, and Kuwait was included for the first time. Denmark emerged as the leader of the ranking. Ireland, Switzerland, Singapore, and the Netherlands also made it to the top 5 countries.
It is worth noting that this ranking is based on a comprehensive study that includes 257 indicators. More than two-thirds of these indicators are based on statistical data, while the remaining third is derived from surveys.
For a more detailed review of the ranking results, we invite you to visit the official website of the International Institute for Management Development: https://www.imd.org/centers/wcc/world-competitiveness-center/