Alikhan Smailov and NCOC management discuss Kashagan development projects implement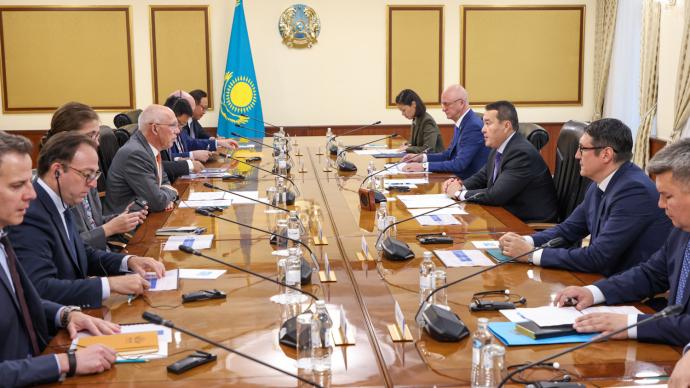 Actual issues of Kashagan oil and gas field development were discussed by the Prime Minister of Kazakhstan Alikhan Smailov and Managing Director of North Caspian Operating Company N.V. Olivier Lazare, as well as heads of companies participating in the North Caspian project.
The participants of the meeting considered the issues of compliance with the norms of environmental legislation of the Republic of Kazakhstan, ensuring the stability of current production, implementation of projects for future expansion of the Kashagan field and measures to increase the level of production, as well as the implementation of new investment projects, in particular, the construction of gas processing plants.
Prime Minister emphasized that over the years of work in Kazakhstan, the consortium companies have proven themselves as effective partners involved in solving many economic and social problems.
"The Government pays special attention to the stable operation and further development of the Kashagan field. This is a strategic asset, so timely implementation of projects for the future expansion of the Kashagan field is important for us," Alikhan Smailov said.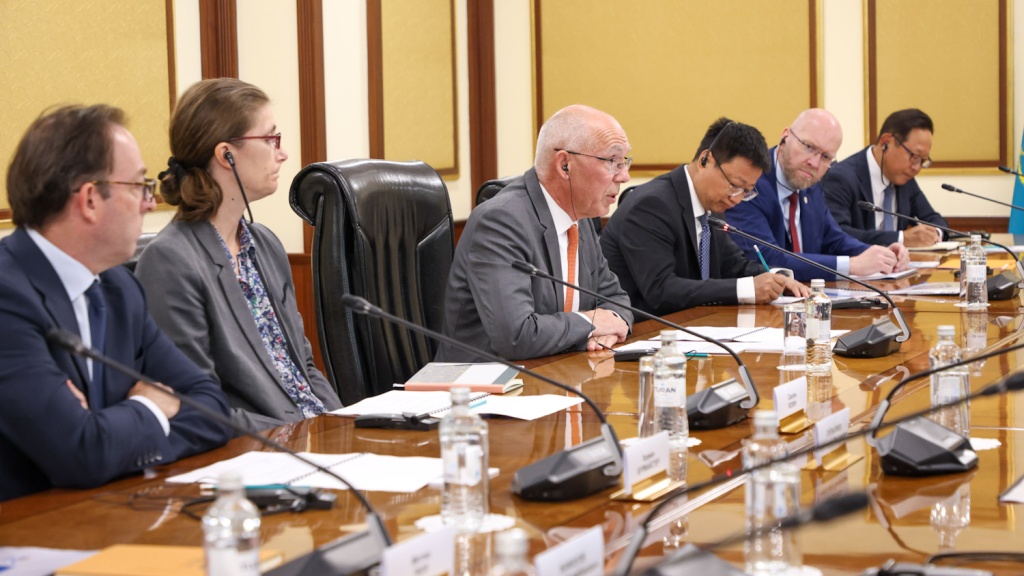 As a result of the meeting, the parties confirmed their readiness for a constructive dialog within the framework of joint work and achievement of the planned plans.

Source: Official Information Source of the Prime Minister of the Republic of Kazakhstan