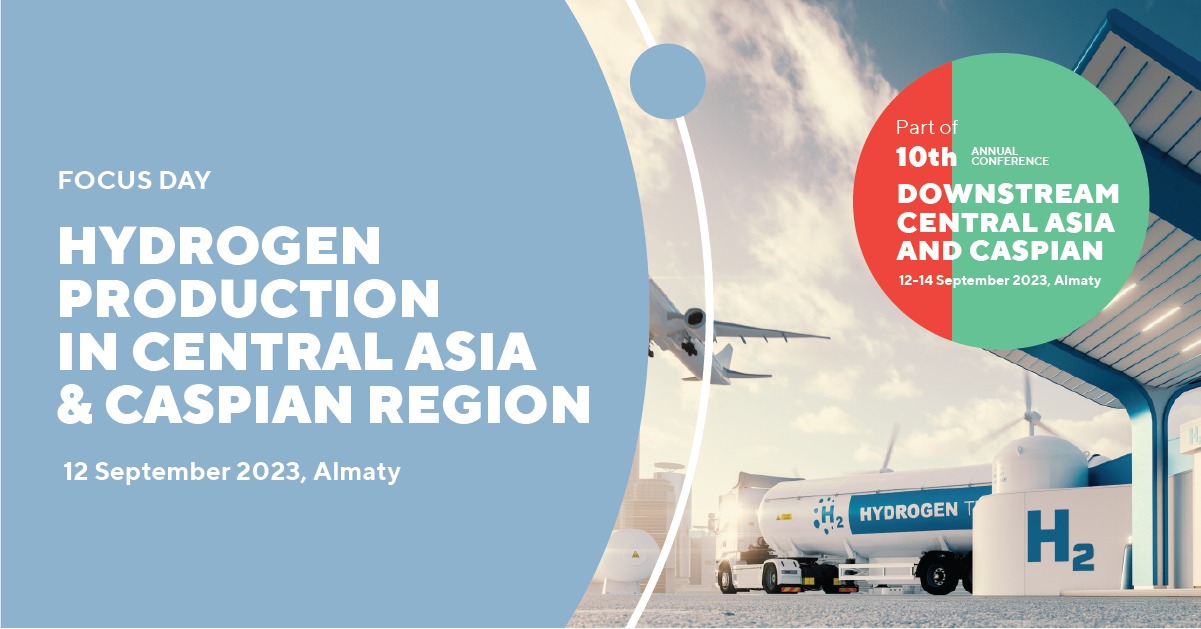 Clean Hydrogen Prospects - Central Asia and Caspian
Almaty city, Kazakhstan
HYDROGEN PRODUCTION IN CENTRAL ASIA & CASPIAN REGION
The Focus Day on Hydrogen Production in Central Asia and Caspian region is a unique business-oriented event to tackle the prospects of a hydrogen economy in the region.
This focus day is part of the 10th anniversary of Downstream Central Asian & Caspian conference.
Hosting a focus day on the potential of hydrogen production in Kazakhstan is an ideal choice due to the recent Memorandum of Understanding between the EU and Kazakhstan on a strategic partnership in the field of raw materials, batteries and renewable hydrogen. During COP-27 in Egypt the president of the European Commission and prime minister of Kazakhstan signed this agreement.
Please see the detailed program and register via the link https://globuc.com/hydrogen-focus-day/