Kazakh Citizens Can Travel Visa-Free to 29 Countries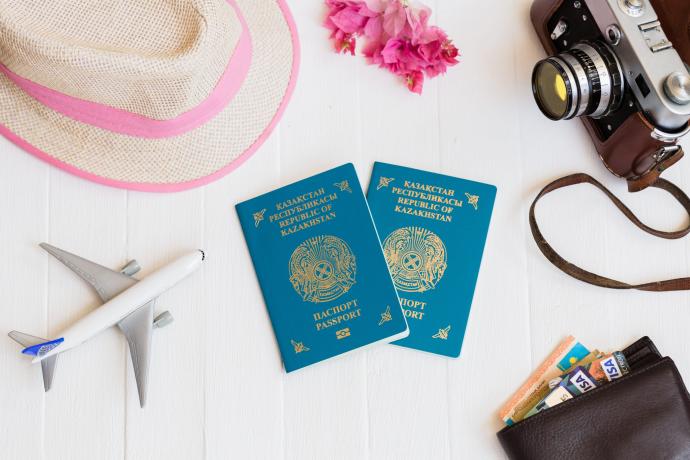 ASTANA – Kazakh passport holders can travel to 29 countries without visa, the Foreign Ministry reported in response to a request from Kazinform on July 24.

"Besides, Kazakhstan agreed with a number of countries on mutual exemption from visas for holders of diplomatic and service passports," said in the ministry's report.
According to the ministry, Kazakh tourists staying in Uzbekistan for more than five days should be registered upon their place of stay.
Travelers from Kazakhstan can stay for up to 30 days without registration in Azerbaijan, Belarus, the Kyrgyz Republic and Tajikistan.
Kazakh citizens coming to Hong Kong, Iran and Oman can stay visa-free for 14 days, Barbados – up to 28 days, Argentina, Brazil, Ecuador, Malaysia, Philippines, Republic of Maldives, Serbia and the United Arab Emirates – up to 30 days, Albania, Colombia, Costa Rica, Moldova, Mongolia, Russia and Ukraine – up to 90 days, Armenia, the Grenadines and Saint Vincent – up to 180 days and Georgia – up to one year.
Citizens of Kazakhstan can stay in Türkiye without a visa for up to 90 days and for up to 30 days in South Korea, though in the latter country travelers will be required to obtain a K-ETA electronic travel authorization.
Egypt and Thailand are among the countries that issue visas on arrival at the airport.
The ministry also noted that the mutual visa-free regime between Kazakhstan and China has not yet entered the force.
"Kazakhstan has not received a notification from China on the completion of domestic procedures. In turn, the Kazakh side conducts domestic procedures with the relevant state authorities. Official information on the introduction of the mutual visa-free regime will be published on Kazakh media platforms and posted on the official website of the Ministry of Foreign Affairs," noted in the ministry's response.
Source: astanatimes.com