Kazakhstan Moves Up in 2023 Henley Passport Index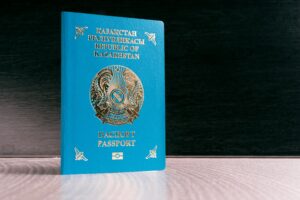 ASTANA — Kazakhstan's passport ranked 67th, with 77 visa-free destinations, in the Henley Passport Index 2023, released on July 19. Last year, Kazakhstan ranked 73rd, with visa-free access to 76 countries.

The index covers 199 different passports and 227 travel destinations.
Singapore leads the ranking with visa-free access to 192 destinations, followed by Germany, Italy and Spain.
Afghanistan, with 27 visa-free destinations, is at the bottom of the ranking.
The Henley Passport Index, established in 2006, is based on the exclusive data from the International Air Transport Authority.
Source: astanatimes.com