Kazakhstan, Switzerland Deepen Trade, Investment Cooperation in Emerging Sectors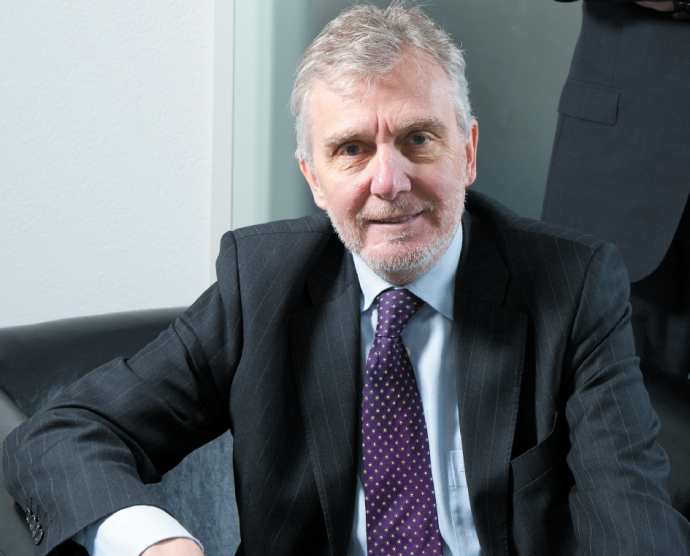 GENEVA – Bridging East and West, Kazakhstan is now strengthening its position in political, economic and trade partnership with Switzerland. The willingness to expand bilateral cooperation and develop economic ties comes from both sides, said Honorary Consul of Kazakhstan in Switzerland, Jean-Paul Periat, in an interview with The Astana Times.

Periat is chairman of the board and general manager at Herculis Partners, a Switzerland-based wealth management company, and the vice president of the Joint Chamber of Commerce (JCC), a private sector organization for facilitating business activities between Switzerland and Eastern Europe, Central Asia, and the South Caucasus.
"Kazakhstan is an important partner for Switzerland. Based on mutual trust, the relations between the two countries have always been successful and respectful," he noted.
Two weeks ago, Ignazio Cassis, Federal Councilor and head of the Federal Department of Foreign Affairs of Switzerland, paid his first official visit to Astana, where he met with President Kassym-Jomart Tokayev and discussed legal and trade cooperation with Deputy Prime Minister and Foreign Minister Murat Nurtleu.
In Periat's opinion, the visit emphasized the growing role of Kazakhstan and Central Asia, and indicated Switzerland's readiness to support Kazakhstan's democratic transition.
"The international geopolitical landscape is changing a lot, especially given the military conflict between Russia and Ukraine. As a result of the economic and trade sanctions imposed on Russia by the West, new opportunities and challenges have emerged in Central Asia. Kazakhstan plays a key role not only within the region, but also between East and West," said Periat.
The key moment during the visit was the opening of the Honorary Consulate of Switzerland in Almaty. According to Periat, "its support is a must to intensify the diplomatic cooperation between the two countries and maintain a high level of bilateral dialogue."
"Many Swiss companies are based in Almaty, the former capital of Kazakhstan. Switzerland is Kazakhstan's third largest foreign investor [following the Netherlands and the United States] with nearly $33 billion in total. Thus, it significantly contributes to Kazakhstan's economic development based on common interests," he said.
When asked about the relevance of the opening of the Swiss consulates in other regions of Kazakhstan, Periat emphasized the attractiveness of the country's energy sector, and its potential to be promoted by consulates in regions with available natural resources.
"The presence of Swiss consulates in different regions of Kazakhstan makes it easier to get in touch with specific opportunities linked to each part of the country. Kazakhstan has a wide range of natural resources from oil and gas to minerals and coal. Consulates could provide legal and regulatory business environment for Swiss investors," he said.
Regarding Kazakhstan's investment climate, Periat highlighted "the modernization of Kazakhstan's legislation, which offers very interesting investment incentives today."
"Amid political stability, with major reforms undertaken over the last few years, particularly in tax policy and digitalization, the attractiveness of business conditions in Kazakhstan has increased and encouraged foreign companies to operate in the country. A lot of advantages in trade exchange are linked to Kazakhstan's geographical location in the heart of Central Asia," said Periat.
At the 11th meeting of the Kazakh-Swiss commission on trade and economic cooperation at the end of June 2023, which was held for the first time since 2019, Kazakhstan announced its readiness to expand its exports to the Swiss market by 90 commodity items worth $546.4 million.
"The meeting addressed a wide range of multilateral and bilateral cooperation issues between the two countries. It confirmed mutual interest not only in investment but also in further developments in trade," said Periat.
He noted that the most promising industries in Kazakhstan, according to Switzerland, include infrastructure, agriculture, medical technology, consumer goods, renewables, and finance.
"A lot of potential still lies in the above-mentioned areas. There is no doubt that continuous and beneficial cooperation between the two countries will increase the trade statistics in the coming years," he said.
Last December, Kazakhstan Temir Zholy (KTZ) railway company signed three agreements worth 2.3 billion euros ($2.5 billion) with Stadler Rail, a major Swiss manufacturer of railway rolling stock, to supply 537 sleeping and couchette coaches. During his meeting with Tokayev that month, Stadler Rail Executive Chair Peter Spuhler addressed the modernization of the railcars manufacturing plant, the use of Kazakh aluminum, and the establishment of a complete production cycle.
"Investment opportunities are open for Swiss and European companies, but it is important to spread the information, to attract investors through common efforts. We can organize events and webinars on specific investment topics," he added.
As a case in point, the Kazakh Embassy in Switzerland and JCC conducted an investment roundtable last April to present emerging business opportunities of Kazakhstan's market to Swiss companies. As part of the meeting, the Kazakh Invest national company and JCC signed an agreement to expand cooperation.
According to the Kazakh Embassy in Bern, the fifth meeting of the Kazakh-Swiss Business Council, co-chaired by Stadler Rail and KTZ executives, is to take place in Astana in November.
Source: astanatimes.com